Animation
Digital Art
Digital art refers to art that uses digital technology as part of the process to create or to present it. Various names have been used to describe this new form of art since the late 1970s – computer art, multimedia art, etc. Digital art also falls under the broader title of New Media Art.
There are a number of sub-categories of digital art, including Computer Graphics, Digital Drawing, Digital Illustration, Digital Painting, Digital Prints, Photography and Graphic Design
Through the coming months, we will discuss the various subcategories on this blog, starting with:
Animation
The meaning or understanding of what animation entails may have changed somewhat over the years. In the early days of film and television, animation referred to hand drawn or painted images (usually done on transparencies) which were photographed and exhibited on film. In 1937, Walt Disney Studios released its first fully animated feature film, Snow White and the Seven Dwarfs.
Check out this video on YouTube showing the animation process from 1938
https://www.youtube.com/watch?v=M2ORkIrHUbg
The rest is history, and today we have the likes of Zootopia, Wall-E, Toy Story, The Incredibles, Finding Nemo and a world and wealth of others. None of these films would have been possible without the animators that made them.
Today's animators could only do what they do by standing on the shoulders of those who came before. However, the field of animation has advanced rapidly, and today, it usually refers to something created with Computer Generated Imagery (CGI), and for the purposes of this blog post, that is what we will refer to.
Here's another YouTube video which shows just how far we've come:
https://www.youtube.com/watch?v=E2gDJavzGwM
Another example will be the movie The Call of the Wild, directed by animation veteran Chris Sanders.
(https://www.youtube.com/watch?time_continue=3&v=5P8R2zAhEwg&feature=emb_logo)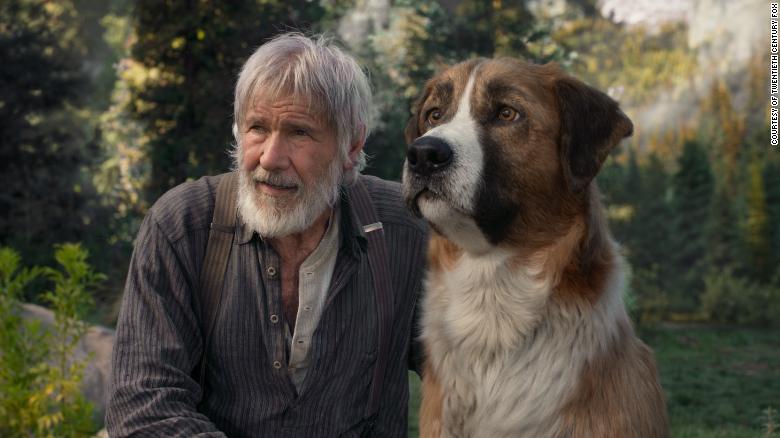 Harrison Ford and the CGI animation dog in The Call of the Wild
The Call of the Wild is touted as the most high-tech live action / CGI crossover there is today. All the humans are real, none of the animals are. And while you go into the movie knowing that, you soon forget who is real and who isn't as you get absorbed in the action. This is quite a far cry from Who Framed Roger Rabbit, which is for being the first movie in which humans acted with animation.
Animation is not only for movies and TV shows. It's on the internet, on video games, on phones, on corporate videos, even on billboards.
Some animation companies in South Africa include, but are not limited to:
Chocolate Tribe https://chocolatetribe.co.za/
Sphere Animation http://www.sphere-animation.com/
Magos Media https://magosmedia.co.za/
Two Tales Animation http://www.twotalesanimation.com/
What is the top software for animators?
Artfixed.com lists the following (https://artfixed.com/best-animation-software/)
Maya
Maxon's Cinema 4D
Blender
Dragonframe
Boinx's iStopmotion
Frame By Frame (for Mac)
Toon Harmony
Anime Studio Pro 11
Animation Paper
There are many careers an animator can go into, including:
Stop Motion Animator
3D Modeler
Flash Animator
Composing Artist
Storyboard Artist
Forensic Animator
Render Wrangler
Texture Artist
Where can you study animation in South Africa? (please be aware that this is simply a list and not an endorsement of these institutions in any manner or form):
The Animation School (theanimationschool.co.za)
National Electronic Media Institute of South Africa (NEMISA) nemisa.co.za
SAE Institute – Higher Certificate: Animation and Visual Effects sae.edu
Prestige Academy Diploma: 3D Design and Digital Animation prestigeacademy.co.za
Boston Media House Diploma: 3D Animation Concept Art boston.co.za
University of the Witwatersrand Bachelor of Engineering Science: Digital Art; Bachelor of Arts: Performing and Visual Arts (Game Design) wits.ac.za
You can take art and other courses in high school to prepare you for this, or attend a specialist art school.
The field of animation is exciting – and growing! Can't wait to see where we'll be in ten years' time.